We Will Buy Your Car Tuscumbia AL!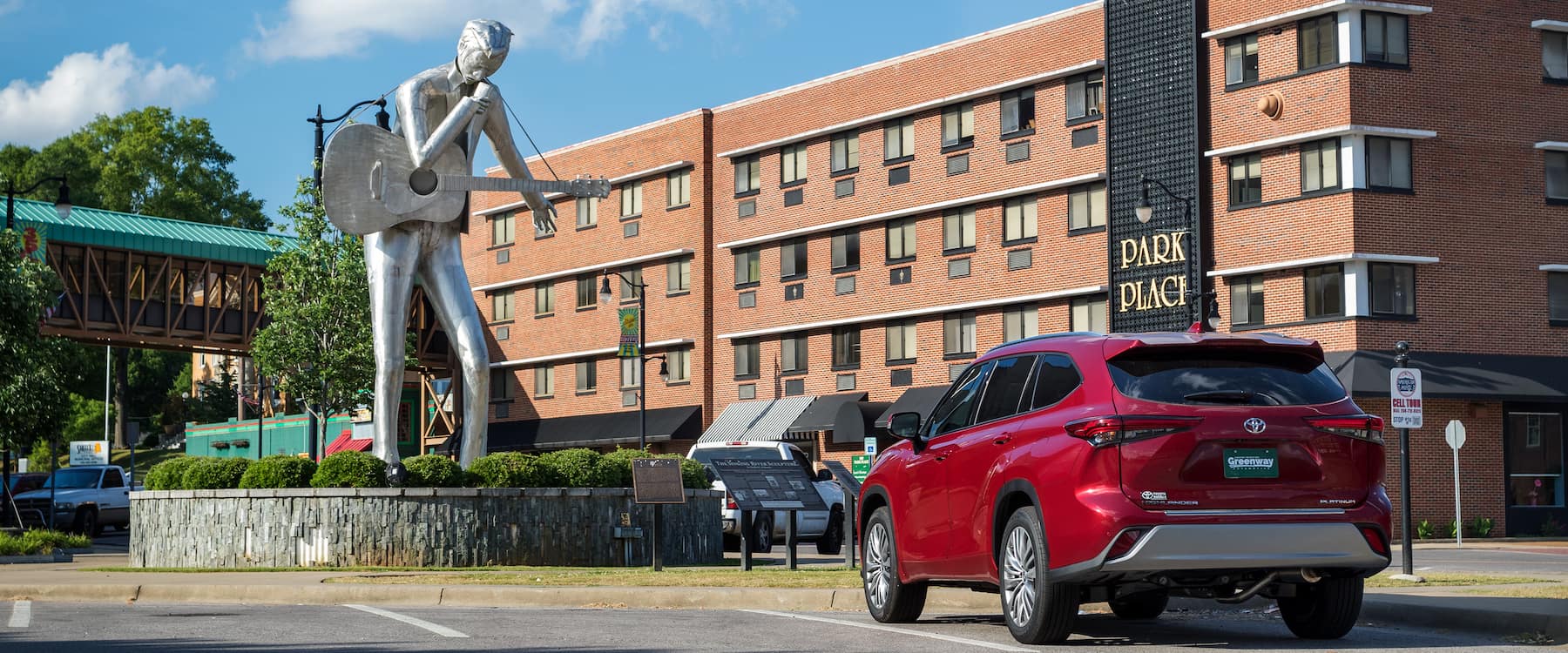 Whether you're shopping for a new Toyota or a used car, whether you're driving a Toyota or another make, we want to buy your car! At Greenway Toyota of the Shoals, we think buying a car should be something enjoyable, and that means we do our best to take the boring parts - filling out paperwork, doing an inspection, finding a buyer - out of your hands. When you sell your car to Greenway Toyota of the Shoals, you just need to drive to our Tuscumbia AL dealership and let us inspect it. We take care of the rest.
What Is the Trade-In Value of My Car? 
"What's my car worth?" If you're considering selling your car, this is probably at the top of your mind. Maybe you're just curious, or maybe you know which model you want to drive home from our showroom today. The first step in finding the trade-in value of your car is to let us look at the vehicle to make a proper offer, this gives you an idea of what your budget is as you shop for a new or used car in The Shoals Alabama. Keep in mind, there are a few factors that affect trade-in value, including: 
Mileage 
Mechanical Condition 
Car Features 
Safety Options 
Exterior & Interior Condition 
Market Pricing 
How Do You Trade in a Car?
Many drivers use our trade-in tool for an initial estimate - in fact, you can finalize your entire new or used car purchase online - but you don't have to. We know some drivers like to look around the lot and see their options in-person. Either way, we'll make you an offer on your trade-in once we've had a little time to inspect it in-person and can ensure the mileage, condition, and maintenance history are in good order. 
Once we've examined your car, we will give you a competitive price and then we will finalize the sale. We pride ourselves on offering the fairest possible offer on trade-in vehicles, aiming to make the trade-in process transparent and simple. There are quite a few advantages to selling your car to a dealership, but the biggest one for most drivers is this: we make the trade-in process seamless, even if you still owe on your vehicle, and even if you're upside down on your car loan. 
Value Your Trade-In: FAQs
Q: Can you trade in a financed car?
A: Yes, you can. If you have positive equity (your car is worth more than what you owe on your loan), it's almost as easy as trading in a car you've paid off. If you have negative equity, you'll need to roll over the difference in the car's value and what you owe into a loan toward your next vehicle.
Q: How soon can you trade in a financed car? 
A: There's no time limit that's set in stone, but it's a good idea to wait until you have positive equity. 
Q: What does it mean to be "upside down" on a car loan?
A: Being "upside down" on a car loan is the same thing as having negative equity. If, for example, you owe $30,000 on a car that's worth $25,000, you have negative equity. 
Make Greenway Toyota of the Shoals Your Automotive Partner Today! 
If you have questions about how to trade in a car that is paid off, or how to get the best possible offer, don't hesitate to contact us online or give us a call at (256) 383-3611. While you're here, be sure to browse our current new and pre-owned car specials to start shopping for your next great offer in the Toyota of The Shoals.
Questions About Your Trade-in?
* Indicates a required field