Toyota Tire Shop Tuscumbia AL
New Tire Sale! Buy 3 Tires Get 4th Tire for $1 at Toyota Tuscumbia AL (256) 383-3611 We Carry New Truck Tires, Car Tires, SUV Tires & Tire Repairs Service.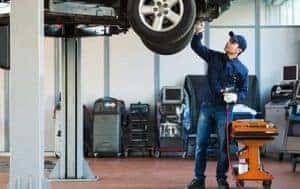 Does Your Company Truck Need New Tires? Greenway Toyota of The Shoals AL works with all makes and all models of vehicles. If you need a tire repair or a new set of tires we can help. Simply call (256) 383-3611 or stop by 5100 US-43, Tuscumbia, AL 35674. Toyota Tire Shop in Tuscumbia AL
Why Should I Check My Tire Pressure? Proper tire inflation can affect the longevity of your tires to your fuel economy. Your tires will lose about one PSI every month after they are filled. It is important to check your tires on a monthly basis. Other instances when it's good to check tire pressure is when temperatures have fluctuated significantly, before road trips, or any time your vehicle is loaded down more than usual. Toyota Tuscumbia AL Discount Tires
What Is The Correct Tire Pressure? Your vehicle's manufacturer will recommend an ideal tire pressure for your tires which you can find on the label inside the driver's door, in your owner's manual, or on the tires themselves.
Toyota Tire Shop – Greenway Toyota of The Shoals AL –  5100 US-43, Tuscumbia, AL 35674 – (256) 383-3611 – Tuscumbia Tire Repair Center