Oil Change Tuscumbia AL 35674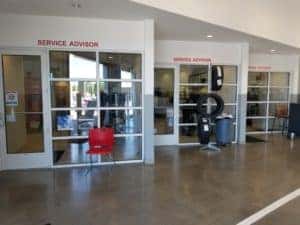 Express Oil Change Service. Regular oil changes from Toyota Of The Shoals can help your Toyota last a long time. Overtime the oil in your motor can wear out and breakdown creating sludge. As the oil gets older it does not lubricate the moving parts in your engine as well.
This is why the manufacturer suggests you change you oil a certain intervals. During the oil change process the old oil is removed and the old oil filter is changed. Tuscumbia AL Oil Change Service
Do I Still Need To Change My Oil Every 3 Months or 3,000 Miles?
With the newer Toyota vehicles and the better quality of engine oils you will find that the time between oil changes is going longer and longer. Check your owner's manual or talk with our service techs at Toyota Of The Shoals. How Often Should I Change My Motor Oil?
Video: Oil Change Service Tips For Your Toyota
How Long Can My Engine Last Without Oil?
Oils is very important for your engine. It turns out that in some cases your engine can only last a few seconds to a few minutes without oil. If the oil light comes on in your car immediately pull over to a safe place out of the flow of traffic. Then call Toyota Of The Shoals. If you try to slide two pieces of metal on each other it creates a lot of friction. When you add oil, a thin film is created that separates the metal surfaces so the metals can move smoothly. This is what is happening in your engine. There are many metal components moving around that need a layer of oil between them so the engine as a whole can function correctly. The oil also cleans and cools the engine. If you need a quick oil change
Oil Change Coupons Toyota Of The Shoals 5100 US-43, Tuscumbia, AL 35674 | (256) 383-3611