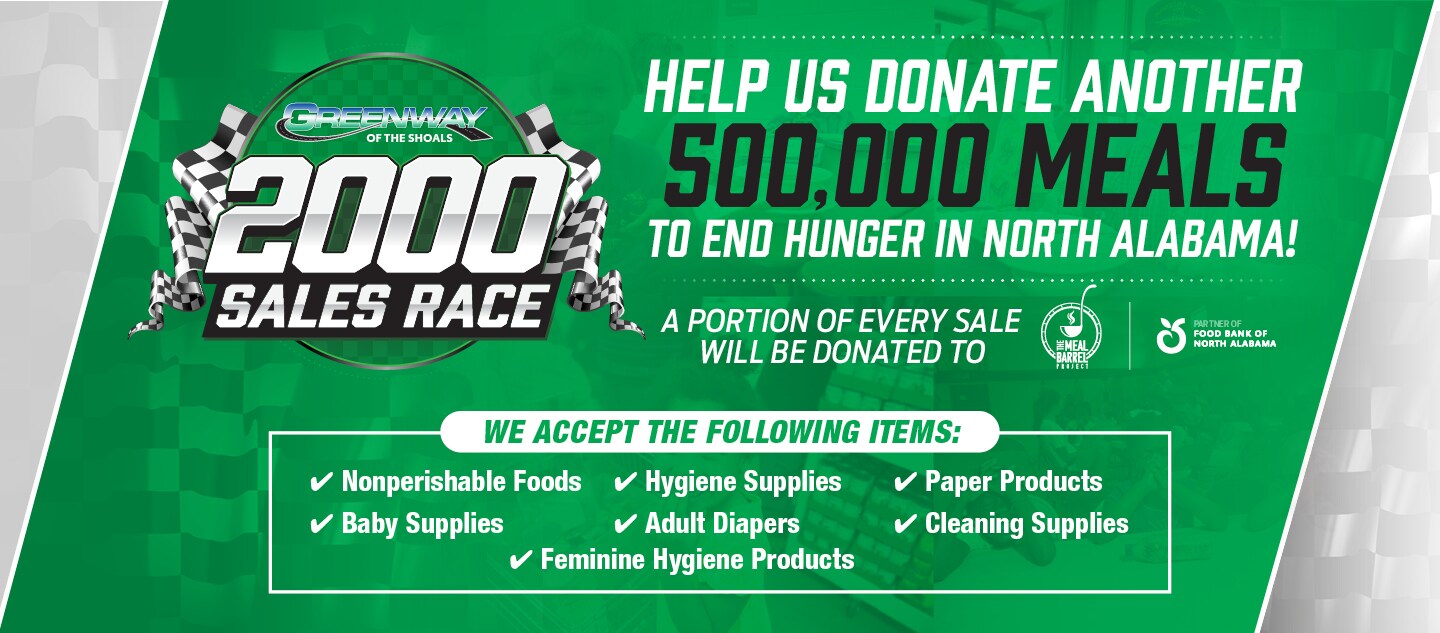 Greenway has been serving the public for over 27 years with a strong commitment to the community. This is our 3rd year and we are out to donate another 500,000 meals to our local food pantry The Meal Barrel Project a partner of the North Alabama Food Bank. The Meal Barrel Project feeds close to 2000 families per week, 3 meals per day. With your help, our donation will feed these families for over 2 months.


FACT: Nearly 1 out of every 4 children in North Alabama live at risk of hunger.
FACT: Nearly 60,000 children in North Alabama go hungry because there is not enough money to buy 3 meals a day.
FACT: Hunger is here in our own backyard. The Meal Barrel Project feeds close to 2,000 families a week.
FACT: The coronavirus pandemic has left millions of families without stable employment leaving millions of people, including children, hungry.
FACT: So who is hungry in North Alabama? Our neighbors. 71% are white; 14% black: 4% Latino and 11% identify as other ethnicities.
FACT: Stark choices. Due to economic distress, people seeking charitable food assistance in North Alabama report making choices between paying for food and other basic needs like electric, medical care or groceries.